The must-have shirt for every hunter!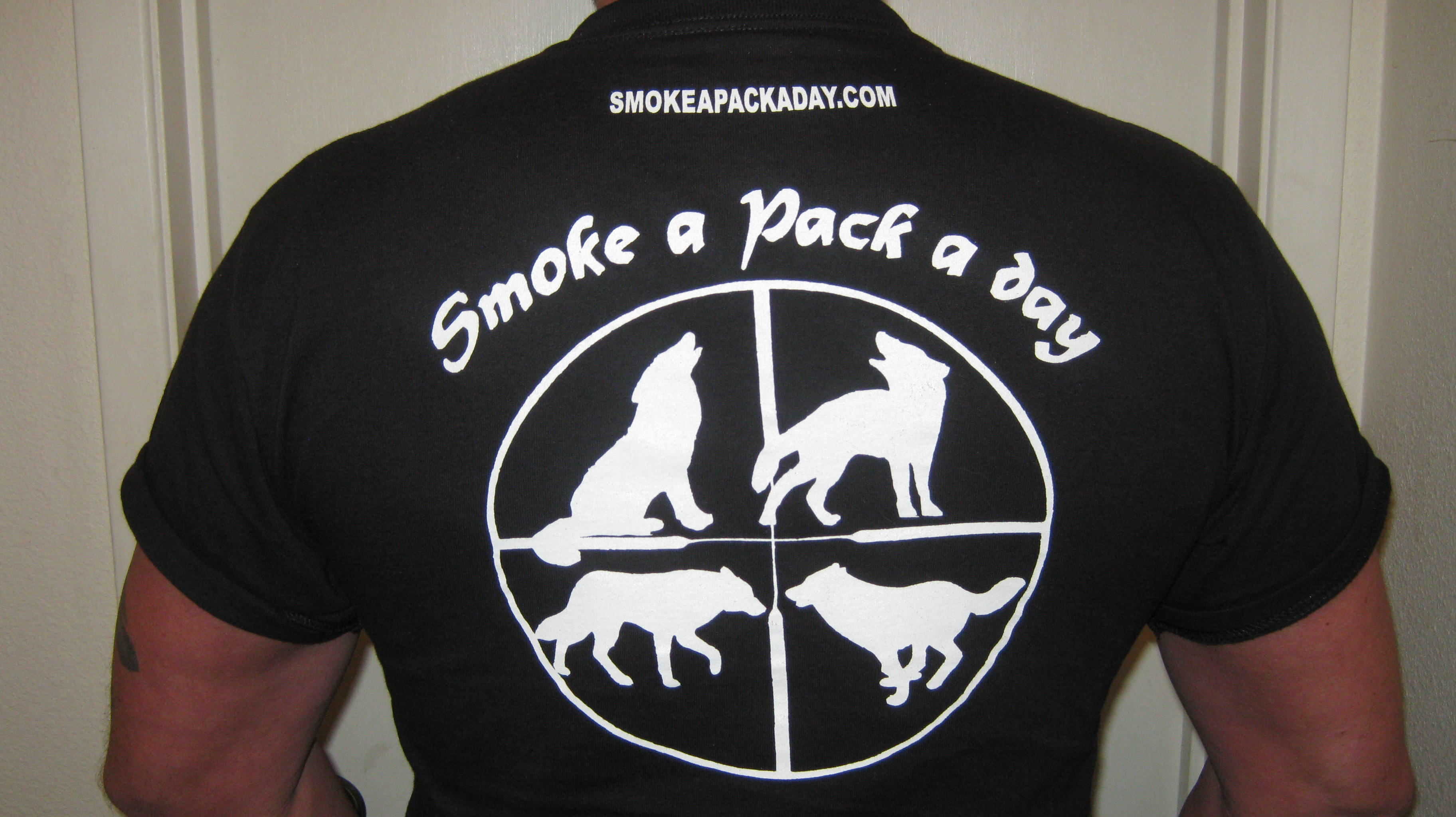 "Smoke A Pack A Day" shirts available for every hunter. Our shirts
have a Large white logo on back with a 4" white logo on front. These are high quality shirts.
They are available in several sizes and colors. Get yours today!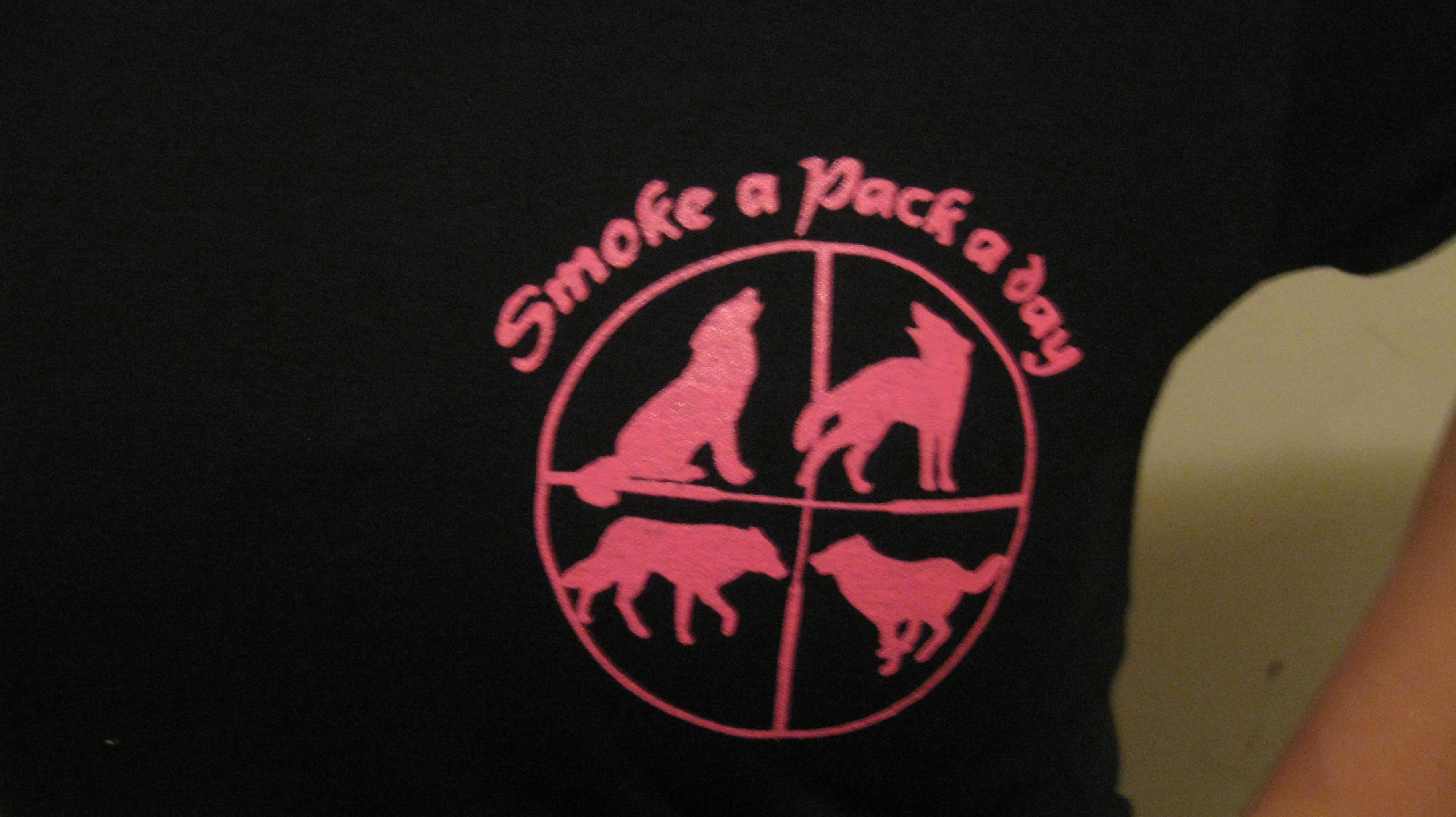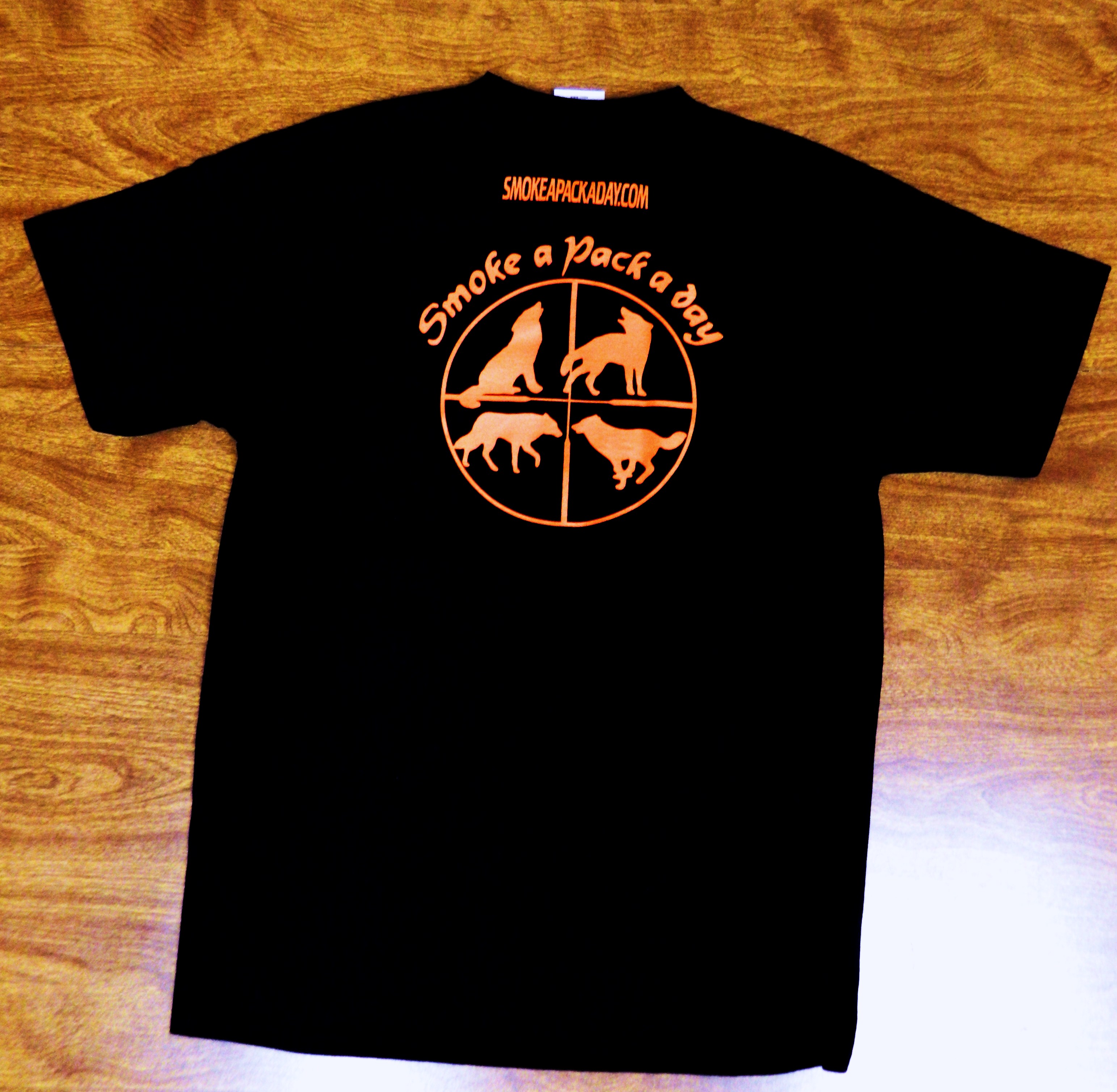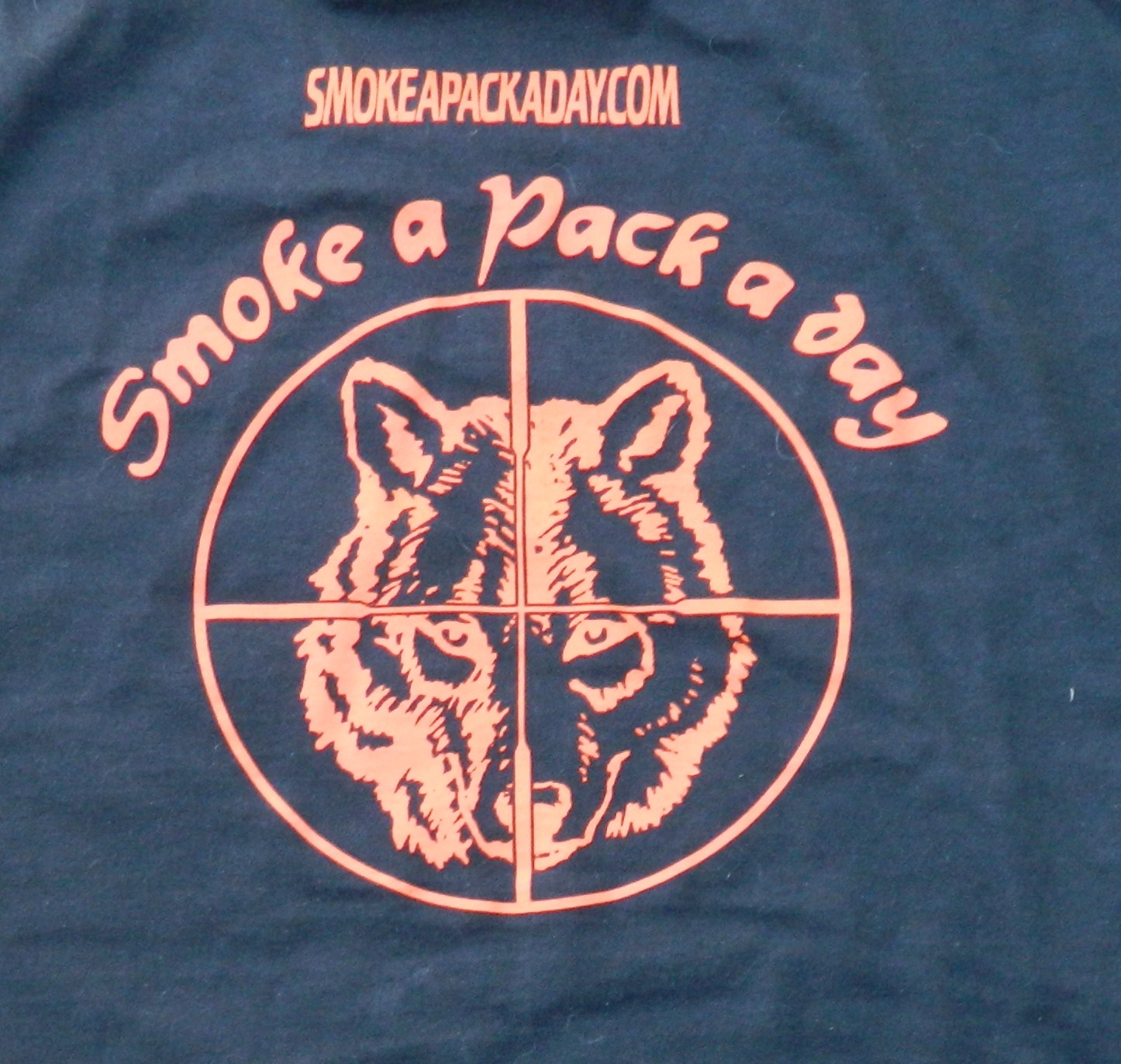 Single Wolf Shirts are now here!!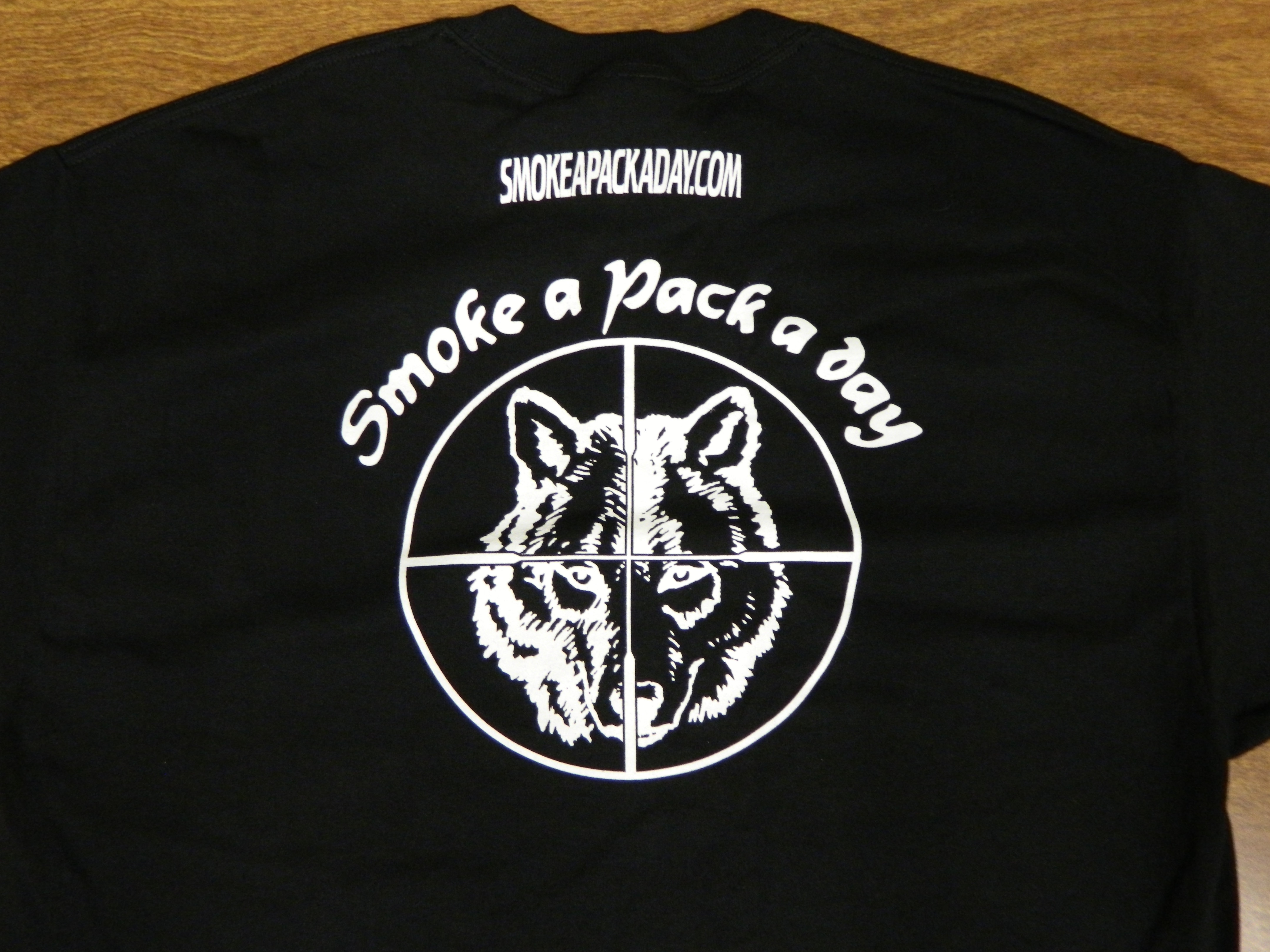 Want both a 'Smoke A Pack A Day' wolf hunting decal and shirt? We offer a discounted combo pack. Choose from the options below to create your custom combo package. Click HERE to view the wolf hunting decal.